Aug,07,2019 11:16:49 PM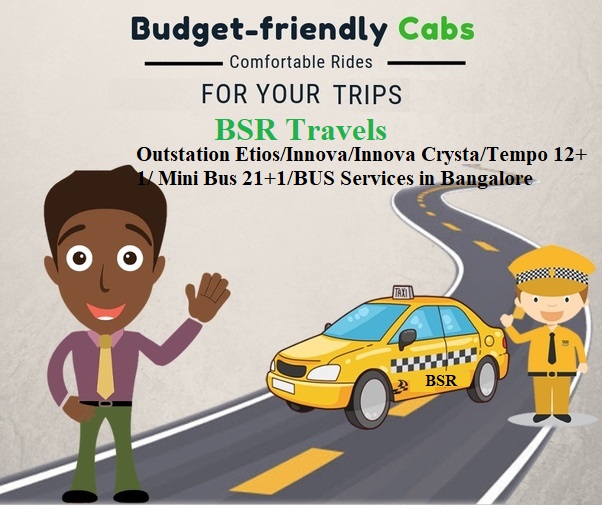 Made your plans for an outstation trip? Planning to hire a car or mini bus for your long distance travel? When hiring a tourist cab for an outstation trip, there are certain things to keep in mind for a safe, secure and hassle-free experience.
Choose a company that is reputable
Being in the business for many years means that the company has been offering a professional, reliable and affordable service consistently. When it comes to safety and security, these companies will never compromise and go the extra mile to meet customer requirements. They strive hard to gain customers trust and always try to be competitive on the market.
Check if the company can provide a vehicle that suits your requirements
Whether you are going on an outstation trip with your friends or family, first thing you have to consider is about the vehicle that is ideal for you. A long journey can be uncomfortable if you don't choose the right vehicle. Make sure that the vehicle you are hiring is air-conditioned, clean, tidy and well-maintained.
Never hire an off-duty car
Hiring an off-duty car can save you money but might put you at risk of facing security issues. If any accident or other issues occur when the vehicle was off-duty, car hire companies are usually not held accountable for these.
Do research on the company you are hiring
Check the popularity of the vehicle rental company you are opting for by doing a thorough background check. Reading reviews and an online search can help you find the company's reputation. Once you are satisfied and have decided to hire a company, visit their office in person or speak to a member of their team for any additional information.
Check the prices
Discuss on the pricing structure in detail with the company you are hiring. There are chances you may have to pay extra for those hidden charges if you don't discuss this clearly. Some companies may charge you on hourly basis while some may charge on mileage and timing. Whichever pricing structure you are opting for, make sure you get complete information on that.
Compare the prices and vehicle specifications
Selected the company but not sure whether you are getting the best value service? A quick comparison of vehicle specifications, pricing and customer service can help get you a great service. This will make your outstation trip a happy and memorable experience.
Why choose us for car and mini bus rentals?
• Clean, tidy and well-maintained vehicles
• Range of cars and mini buses for hire
• Experienced, professional and friendly drivers
• Online service available
• Outstanding customer service
• Highly competitive prices