Dec,08,2019 01:13:34 PM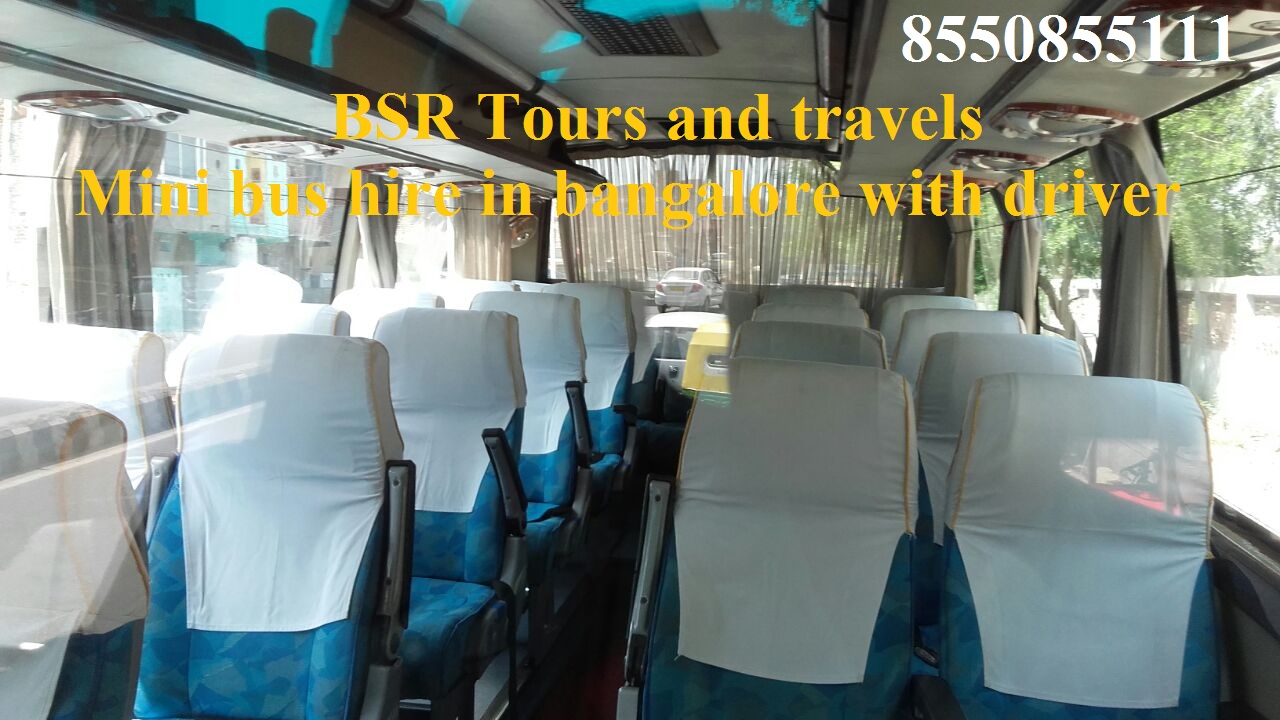 The very word Bengaluru brings into my mind very interesting, attractive and specular places to visit in and around the city. At the same time, it also brings out the worst fear in my mind- budget, conveyance and pollution free travel.  As someone who's been living in Bangalore for the past 10 years, I can tell that a lot has been changed in Bangalore specifically travel related factors. I find many enthusiastic travellers, trekkers and bikers getting geared up for their adventures in the city. But the real question is what mode of conveyance you need to choose.
Advent of OLA & UBER:
                  Gone are the days when people used to take autos to travel long distances within the city. The current trend in travel has become more convenient that one can book a trusted cab service from any nook and corner of the city. The mobile apps for these companies make the traveller's friends and family to track their current location thus keeping them updated about their whereabouts.
                  Then again one of the drawbacks about these cab services are time, comfort and the dropping point. These cab services can be booked only for certain hours and they cannot be rebooked for the return. Speak about the amount they charge!
                 People planning for a 3-4 day stay in a warm resort in and around Bangalore cannot afford the cab services as the charges for the trip are soaring high let alone the petrol charges.
Hiring:
                    The best and foremost solution to this would be a mini bus for hire in bangalore with  driver. Let me explain you why. These are the best to choose when you are planning a trip more than 2 days with your family, relatives, colleagues or friends.  The seating options these buses provide are beyond comparison with the service cabs.  There are many seating options in mini buses which allows you to choose according to the number of people.
Budget friendly travel:
                     

Who does not love to have a budget friendly travel with friends and family? The very thought of it wants one to pack their bags and head off to some secluded places with their loved ones. But when reality kicks in, they realize that there is no budget friendly travel as the cost for the travel alone is triple the cost of the stay.  Let me tell you that there in fact exists a budget friendly travel. You can hire a mini bus in Bangalore along with a driver who takes you to all the destinations that you ask for.



Perks of hiring a mini bus and a driver:
 

The charge per kilometre is very less compared with other travel options.


  

You just need to make the booking only once unlike the other service cabs. The driver takes you to all the destinations and stays with you until your last trip.

Comfort and price go hand in hand. When you choose a Mini bus for rent in bangalore with driver you are in fact, saving a lot of money. You also get to choose the number of seaters you want.

As mentioned above, space plays a very vital role during travel. You cannot expect much space in a cab or a car let alone the luggage. The mini buses for hire comes with many seater options like 12-seater, 18-seater, 22-seater, 30-seater etc.


The mini buses are customised with curtains, push back seats and TV set which allow to enjoy your trip right from the beginning.



Key take away:
               

Having said all the above, it better to go for 20 seater bus for rent in bangalore as there are way too many advantages. There are a number of mini bus providers in Bangalore who have the best price quotations. Another added advantage is that the information regarding these mini buses, their previous services, customers experiences with these and customer reviews can be found directly under their website. Make sure you choose the best mini bus provider before you book a trip. Happy journey!



BSR Travels

- Your trusted company for mini bus rentals in Bangalore.
When it comes to rent a car in bangalore with driver, we at BSR Travels have a wide range of cars and mini buses available to suit your specific requirements. We have been offering 

tempo traveller rent in bangalore for outstation

 for many years. If you are looking for innova for rent in Bangalore with driver, contact us today. When you choose us for outstation car hire, you can be sure that you will receive an outstanding customer service at a competitive price.